Welcome to the Unknown Blood Wiki!
Edit
Welcome to the Wiki site for 'Unknown Blood', a wolf series on YouTube, created by the animator fluffylovey, in order to clear up confusions about any characters, plot details and events.
Feel free to contribute, it's a community based site!
About Unknown Blood.
Edit
Unknown Blood is an animated wolf series written and created by fluffylovey, along with a whole host of voice actors to bring the characters to life. The series has been running from April 2009 to present, and is still as of May 7th, 2014 in production.
The main protagonist is Fizz, a 'peanut butter' coloured wolf at the lead of a pack of wolves called 'The Eagles'. She however, has been warned of an impending doom, and already, there has been spilled blood from her own children. She, along with her mate Thunder and trusted pack mates, must find the source of Unknown Blood, and begin a year-long struggle to overcome death, torture, entrapment, love and sacrifice.
The episodes to however take some time to be released, reason being, the animator (fluffylovey) has an extremely busy life due to school, music and other such activities (inc. Dragon Age) so episodes seem to only be realeased once a year (which the animator apologizes for a LOT and promises to be faster).
Stay tuned on her YouTube account for the next episode!
c:
Character Wikis.
Edit
tba.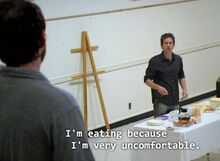 Latest activity
Edit
Community content is available under
CC-BY-SA
unless otherwise noted.